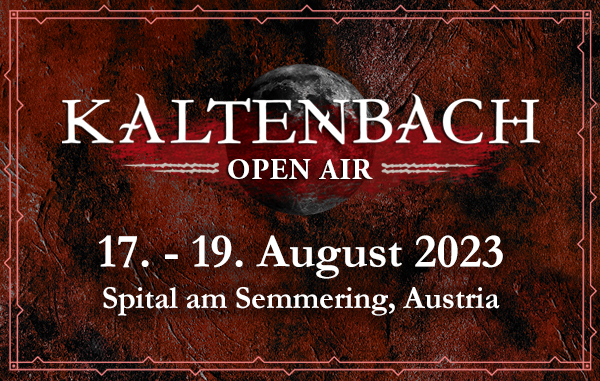 It's done, finally we can announce the continuation of the KALTENBACH OPEN AIR and also the date for our 16th edition: 17.-19. August 2023
The last few years have been challenging for various reasons, like the pandemic and extreme inflationary waves. But with united forces our 15th anniversary has been successful and Austria's oldest extreme metal festival will live on for at least another year. Of course, it is still important to recognize weak points and try to minimize them, there will be some small readjustments for 2023, which will only take place in the background and not be noticeable to you.
In any case, we have already started booking activities and will soon be announcing the first bands. In the meantime, we would like to express a special 'thank you' to all visitors of our 15th anniversary edition, who have remained loyal to us and have thus ensured the continued existence of our beloved family festival. Thanks for that!
We are happy to welcome you in 2023, and we will do everything we can to make your visit even more pleasant. Things will escalate again, see you on the metal mountain!
The KOA crew