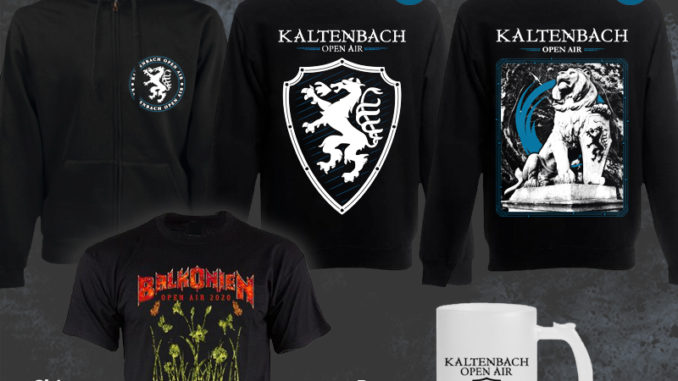 Your are looking for suitable clothing for the next months? Check this out:

– New K:O:A hoodies in two different designs (panther and/or lion) for 39 EUR each (sizes: S-4XL)

– New K:O:A beer mugs featuring the panther design for 12 EUR

– "Balkonien Open Air" shirt of our partner MDD Records/Shop for 13 EUR (sizes: S-3XL / S-XL)

Centralised buying is welcome, we add 10 EUR (Austria) / 15 EUR (EU) for packing and postage to the total amount of your order.

Please send your orders to merch@kaltenbach-openair.at including the following details:

– Hoodie design 1 and/or 2
– Shirt and/or girlie
– Beer mug
– Amount
– Size
– Delivery address

Of course you can order as many hoodies, shirts and mugs as you want. The details for your bank transfer will be sent by mail as a reply to your oder.

Deadline for orders: 31st of October 2020
Deadline for payments: 6th of November 2020

On the 9th of November 2020 all articles will be ordered at the factory, you will receive your order as soon as possible.

Thank you very much for your support!